Justin Bieber And Model Chantel Jeffries Spotted Vacationing Together In Panama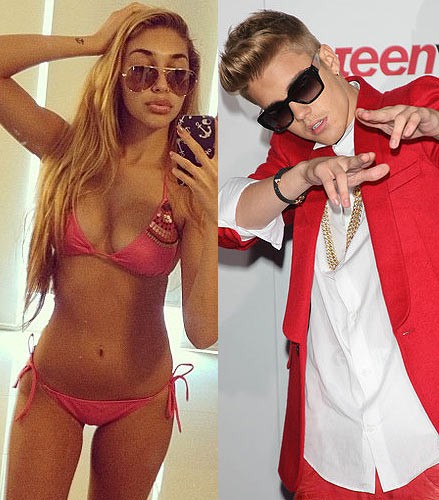 Just days after his Miami arrest for DUI and drag racing, Justin Bieber was spotted on the beaches of Punta Chame, Panama, with model Chantel Jeffries.

Jeffries is the woman who was with Bieber in the yellow Lamborghini at the time of his arrest, sparking rumors that the two are now dating.

The singer was seen taking in some wakeboarding and enjoying the company of the Miami-based model, who's rumored to be a long-time friend.

Several images of the pair on the beach together were posted on twitter by website JustinBieberCrew.com, where Justin is seen shirtless and wearing his shorts in the manner of the ridiculously stupid "sagging" fashion trend.

Bieber's longtime pal Usher, who co-discovered the singer with manager Scooter Braun, flew into Panama on Saturday to join the singer, according to TMZ.com. Braun also made the trip, along with a few other pals of the singer.

Sources say that they're all there for some sort of intervention with the singer about his recent troubles.


New photo of Justin and Chantel in Panama pic.twitter.com/yGP7Mjr2n0

— JustinBieberCrew.com (@JBCrewdotcom) January 26, 2014
Another photo of Justin in Panama today! pic.twitter.com/ebuh7yExcK

— JustinBieberCrew.com (@JBCrewdotcom) January 25, 2014