Justin Bieber And Katy Perry Are Early Winners At The 2012 Billboard Music Awards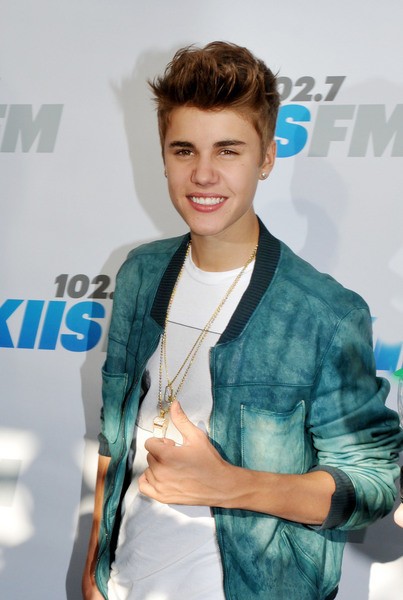 Justin Bieber and Katy Perry were early winners at the 2012 Billboard Music Awards on Sunday night.

Bieber picked up the first award of the night, for Social Artist of the Year for topping the magazine's Social 50 Chart for over 40 weeks.

"The Internet is where I got my start and all my fans have helped me get to this position," he said; adding that he feels blessed to grow up "in front of everybody."

Katy Perry then scooped up the Billboard Spotlight Award after a short tribute to late Bee Gees member Robin Gibb, who passed away Sunday at the age of 62 from a long battle with cancer.

Katy was honored for her achievement of being the first female aritst to top the Billboard Hot 100 chart with five songs from her smash album "Teenage Dream"; making her only the second artist in history to accomplish the feat - the first coming from Michael Jackson. In a twist of irony, Jackson's ex-wife Lisa Marie Presley presented the "Firework" singer with the award.

"These songs have been kind of like the diary of my last two years and tonight, later, when I get on the stage, I'm gonna be singing my personal, most intimate song for you," she said while accepting the award.

Party rockers LMFAO kicked off the show with a medley of their hits, including "Party Rock Anthem", "Sorry For Party Rocking" and "Sexy & I Know It"; and Cee Lo Green's reunited Goodie Mob paid tribute to late Beastie Boy Adam Yauch.

Chris Brown, Carrie Underwood, Kelly Clarkson, The Wanted and Stevie Wonder & Alicia Keys are also scheduled to perform.