Justin Bieber And Chris Brown Collaborate On New Song: '1 For The Fans'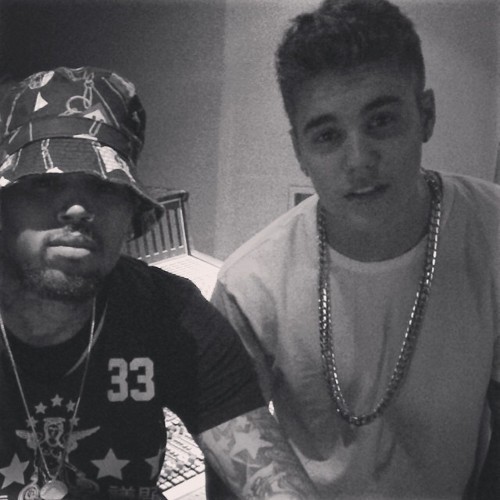 Talented (and troubled) singers Justin Bieber and Chris Brown have collaborated on what's sure to be a hit song.
The project was teased on Friday when Bieber uploaded a photo of himself, Brown, and Akon with the caption "studio." Last night the singer followed that up with just himself and Brown - and the confirmation, "Studio, me and CB did 1 for the fans."
There were no further details on the song, but we're sure we're going to hear a few bars of It in the coming weeks. Bieber and Brown previously collaborated back in 2011 for the song Next To You, which was featured on Brown's album F.A.M.E., so perhaps you can satisfy your Bieber/Brown craving with that.
The meeting also seems to be reminding everyone of the pair's legal troubles. While Justin has been cleared of charges after a woman claimed he tried to steal her cell phone, he could be facing official prosecution for his now infamous egging incident in January that caused an alleged $20,000 in damage to a former neighbor's home.
Chris, meanwhile, was recently released from jail after being kicked out of a rehab facility. He still faces charges for allegedly attacking a man in October. Brown's bodyguard has already been convicted of assault for the incident.