Justin Bieber And Austin Mahone Get Pranked By Bisexual Hoax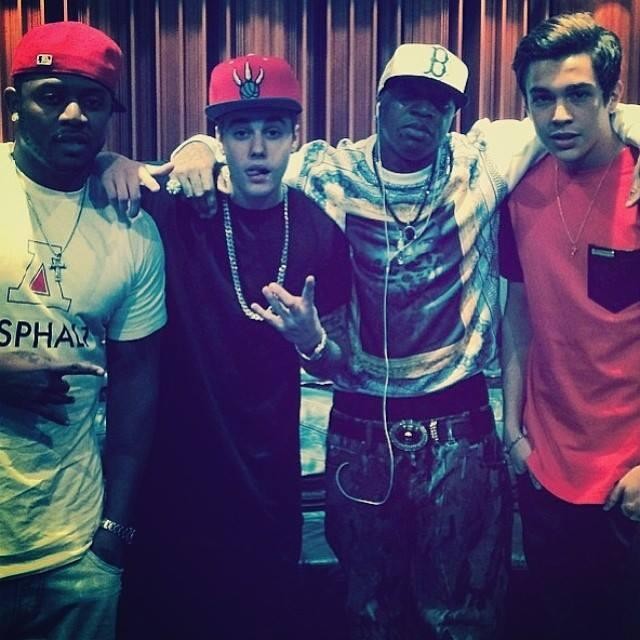 Justin Bieber's fans freaked out for a few hours when a hoax website uploaded an edited photo to make it appear like the pop star was kissing Austin Mahone.
Bieber and Mahone have been in the studio working on a collaboration, and fake news site Huzlers.com edited a picture of the two kissing a fan on the cheeks – removing the fan in between them so it looked like they were kissing one another instead.
Under the guise of a "deleted tweet," the website posted a fake screen shot that had the photo and Bieber's comment, "meet my new boyfriend. I'm Bi, so what? f—k what anyone thinks."
Niether of the stars commented on the hoax via social media, but a few eagle-eyed fans noticed that Huzlers describes themselves as a "combination of real shocking news and satire news to keep its visitors in a state of disbelief." It had previously reported 59 people died to "marijuana overdose" following Colorado's legalization of the drug.