Justin Beiber Shows Off His Shaved Head!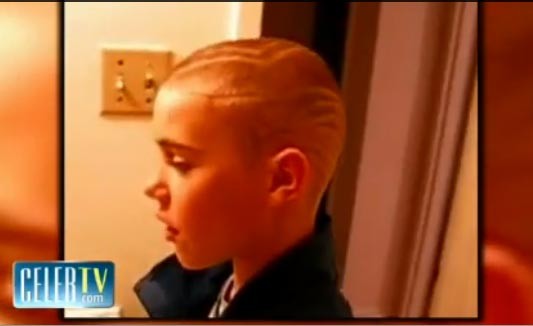 Justin Bieber showed off a video of him with a shaved head! The "Baby" star sang Brian McKnight's "Back at One" tune without his trademark locks that have spawned numerous imitators.
Fortunately for his fans freaking out right now, the video is from a few years ago, before he became a big star. But at least we now know what his forehead looks like without any hair in front of it!
So what do you think? Should Bieber consider a new haircut, or has this video convinced you that Bieber should keep the long hair her sports now?