'Justified's' Joelle Carter To Guest On 'Prime Suspect'
Justified fans can get their Ava Crowder fix when Joelle Carter appears on NBC's Prime Suspect.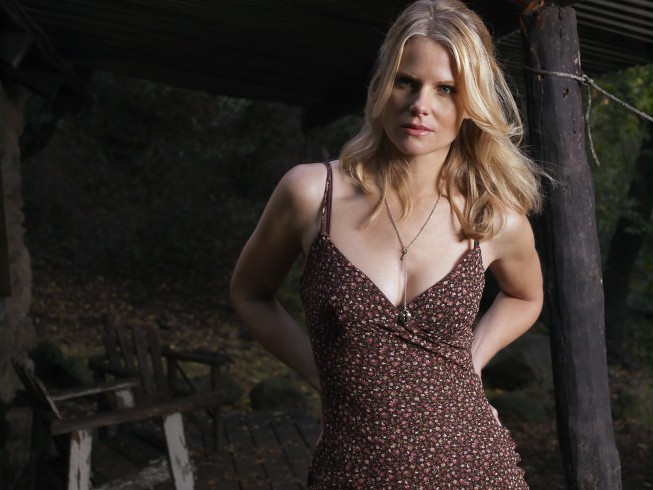 Carter plays Louise Iannacone, the wife of a stockbroker who becomes Detective Jane Timoney (Maria Bello)'s first suspect when he's murdered, in the episode entitled "Great Guy, Yet: Dead." It will air Thursday, October 13 at 10 PM ET/PT on NBC, with a re-air that Saturday, October 15 at 9 PM ET/PT.
She's best known for her role on Justified, where she's spent two seasons as Ava, the former love interest of U.S. Marshal Raylan Givens (Emmy nominee Timothy Olyphant). In season two, with Raylan having an affair with ex-wife Winona (Natalie Zea), Ava began a relationship with Raylan's sometime nemesis Boyd Crowder (Emmy nominee Walton Goggins).
Before season two began, I interviewed Joelle about Ava's expanded role - you can read that interview here if you missed it.
Season three of Justified will have 13 episodes and air in early 2012.
Carter also recently appeared in the second-season premiere of ABC's Body of Proof. Her other credits include the John Cusack film High Fidelity.
Prime Suspect is the American incarnation of the highly acclaimed British series for which Dame Helen Mirren won multiple Emmy Awards. In 2007, Time Magazine listed the UK series as one of its "100 Best Series of All Time."