Jury In Rapper Lil Boosie's Murder Trial To Be Anonymous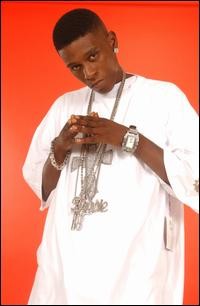 Prosecutors in the upcoming Lil Boosie murder trial will use an anonymous jury due to the high-profile nature of the case.

The hip-hop star is currently behind bars serving an eight-year sentence after he confessed to attempting to sneak drugs into jail while serving time for a previous drug and gun possession charge.

Boosie, real name Torrence Hatch, is also accused of first-degree murder for the death of Terry Boyd in October, 2009. The rapper is accused of hiring hitmen to kill the 35 year old.

His trial is set to begin in April, and prosecutors have decided jurors will be identified by numbers and will not have their name made public.

However, they insist the decision is not due to safety fears, but because of the attention the trial is expected to receive.

East Baton Rouge Parish District Attorney Hillar Moore III says, "It's just something we thought would be better for the case and the jurors."

Martin Regan, a lawyer for the star, adds, "There's no evidence of any threats against any potential jurors in this case. We want to get a fair jury."