'Jurassic Park 4' Production Put On Hold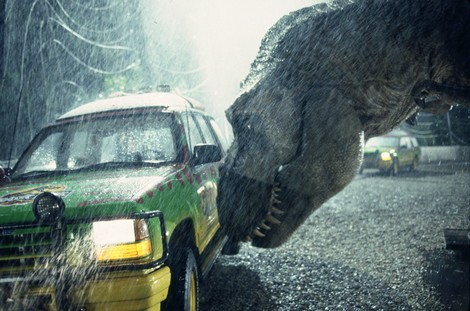 Production of the upcoming third sequel to Jurassic Park has been put on hold in order to give director Colin Trevorrow, who took over after Steven Spielberg backed out of the project, more time to prepare for the shoot.

Jurassic Park IV was scheduled to start filming later this month and was expected to hit theaters next June, but now it looks as though the film itself will be delayed -- possibly for good.

Todd Smoyer, the film's digital asset manager, posted on his twitter page Tuesday that the project was shelved entirely.

"Hollywood makes and crushes dreams. Goodbye JP4," he wrote.

But Universal Pictures released a statement on Wednesday saying that the project is still happening, but it has had the setback thanks to the directorial change.

"In coordination with filmmakers, Universal has decided to release Jurassic Park 4 at a later date giving the studio and filmmakers adequate time to bring audiences the best possible version of the fourth installment in Universal's beloved franchise," the statement reads.

"We could not be more excited about the vision that Colin Trevorrow has created for this film, and we look forward to watching as he and the producers create another great chapter in this franchise's storied history."

There's no word yet on whether or not the target release date will be changed.

Producer Kathleen Kennedy, who heads Disney's Lucasfilm division, pulled out of the movie in February to head up the next Star Wars trilogy.