Julie Chen Appalled By Racist 'Big Brother' Comments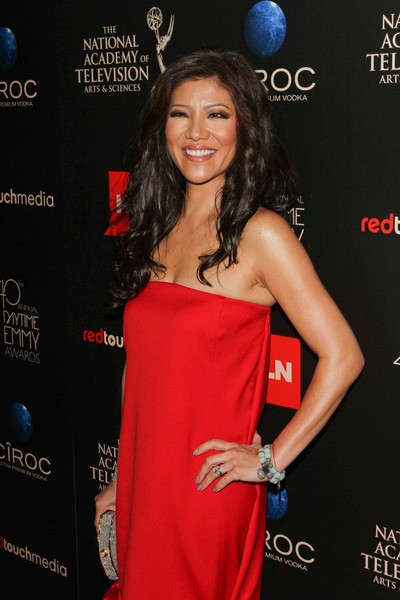 Big Brother host Julie Chen has spoken out over the racist and homophobic comments a handful of this season's HouseGuests have made on the show via its live internet feed.

Chen made an appearance on The Talk Monday morning, explaining that the comments made by houseguest Aaryn Gries about Asians were the ones that really hit the hardest.

"When I first found out that Aaryn, who is a 22-year-old girl, made anti-gay, anti-black and anti-Asian comments, I have to be honest, the Asian ones hit me the most," Chen says. "I heard about her describing Asians as 'squinty-eyed' and 'go make a bowl of rice' -- she said that about (fellow contestant) Helen, who is Chinese... It stung. I took it personally,"

The veteran host also said it's been a long time since she's heard talk like that, and it reminded Chen, the American-born daughter of Chinese parents, of growing up in Queens.

"The really sad part was, it took me back to the 70s when I was growing up in Queens and... I was 7-years-old getting bullied, being called a chink, and people pulling their eyes..." she explained. "I thought to myself, 'Wow, I haven't heard comments like that' -- the year is 2013... I felt ignorant, I felt like, 'wow, there are still people in the country who feel and act that way?'"

"Afterwards it just made me sad. She's 22 and she's college educated," she added.

Last week footage from the show's 24/7 live feed showing Aaryn making the comments circulated on the internet, and some of that footage was used for Sunday night's episode.

Chen says that CBS aired the footage of Gries spewing hateful comments during Sunday night's show because "it is now driving a story" and affecting how "the other players want to see her gone."

Gries wasn't the only one to make off color comments on the show's live feed, fellow HouseGuests GinaMarie Zimmerman and Spencer Clawson have also used hateful remarks. All three reality stars have been fired from their jobs, something they won't find out until they leave the show as the main idea behind "Big Brother" is having a group of people from all walks of life live for three months in isolation from the world with the cameras watching their every move.