Julianne Hough Wasn't Wearing Underwear When She Ripped Golden Globes Dress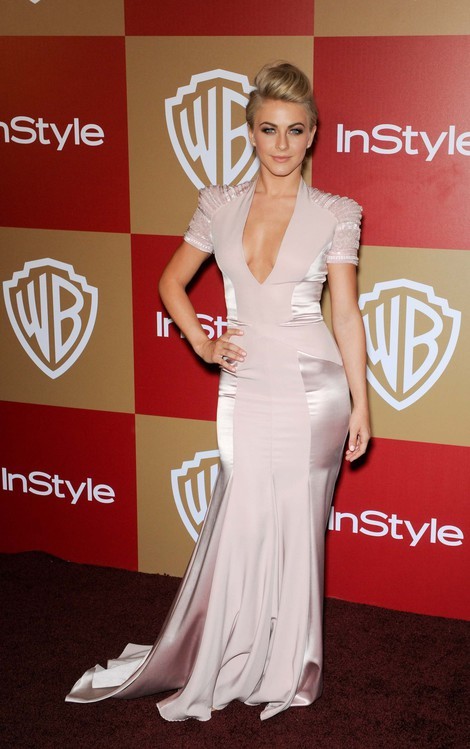 Former "Dancing With The Stars" pro Julianne Hough nearly revealed too much when she accidentally ripped her dress at a Golden Globe Awards party last month because she was going commando.
 
The wardrobe malfunction occurred when Hough was on the dancefloor, and at first she thought it was hilarious. But the actress, who is dating Ryan Seacrest, quickly realized she would be making headlines for all the wrong reasons if she continued to party.
 
Hough told VH1's "Big Morning Buzz Live" on Friday, "I ripped it at the seams and it had, like, a little hole on both my thighs... which looked like I couldn't fit in my dress anymore... so I decided to rip the rest. This is the kind of dress that you don't wear underwear with and I was like, 'Oh, shoot! I better not move anymore or rip the dress anymore because...' That's all I'm gonna say."
See her Twitter photo of the incident!