Julianne Hough Shows Off Her Toned Bikini Body In St. Barts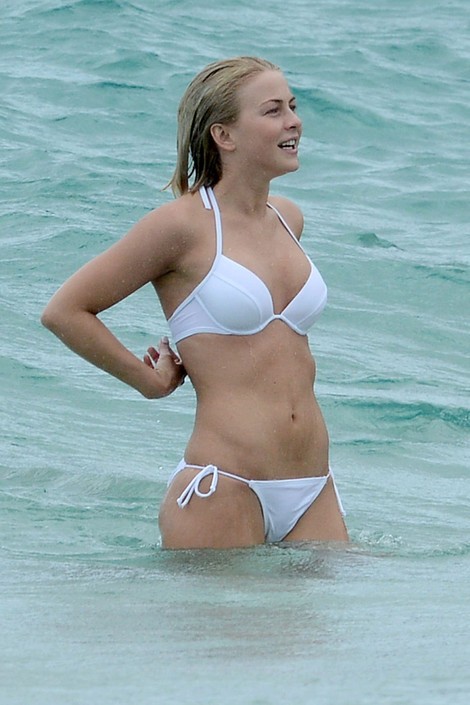 Julianne Hough and her boyfriend Ryan Seacrest are enjoying a vacation and the winter sun in St. Barts. The couple spent the day swimming and hanging out at the beach.
The "'Dancing with the Stars" pro and "American Idol" host took a walk before stripping down to their swimsuits and jumping in the ocean. Earlier in the day Ryan rode up on his boat and showed off his toned body as he emerged from the waves.
The dancer-turned-actress recently revealed she was mentally and physically abused when she was a 10-year-old dance student in London. She talked about her past to Cosmopolitan magazine while promoting her upcoming film "Safe Haven," which centers on a woman trying to escape her past.
Check out more photos of Julianne and Ryan at the beach...