Julianne Hough & Ryan Seacrest Break Up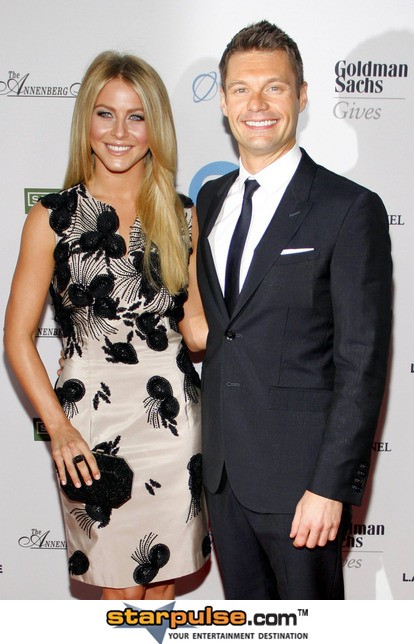 Julianne Hough and Ryan Seacrest have reportedly split, according to multiple reports.
After two years of dating, Hough, who has appeared in films such as "Safe Haven," "Rock of Ages" and "Footloose," and the "American Idol" host have ended their romance and are no longer living together.
Their grueling work schedules contributed to the break up, according to UsMagazine.com.
In addition to his "Idol" gig, Seacrest hosts two different radio shows and is involved in numerous other projects. Hough was a pro on "Dancing With The Stars" before she broke into acting.
An insider explained, "Honestly, their schedules were too hectic. It just got to be too much. I think they both just sort of knew they couldn't do it anymore. The travel and lifestyle got to be too much. Who knows if this is just for now, but I think this is for good."
On Friday, Hough tweeted a photo of the inspirational motto "It gets better!" perhaps in reference to the break-up rumor. It's been a tough week for the star.  Last Friday $100,000 worth of jewelry was stolen from Hough's car. Three pieces of expensive jewelry, gifts from Seacrest, were taken in the theft.