Julianne Hough Reveals To Magazine She Was Abused At Age 10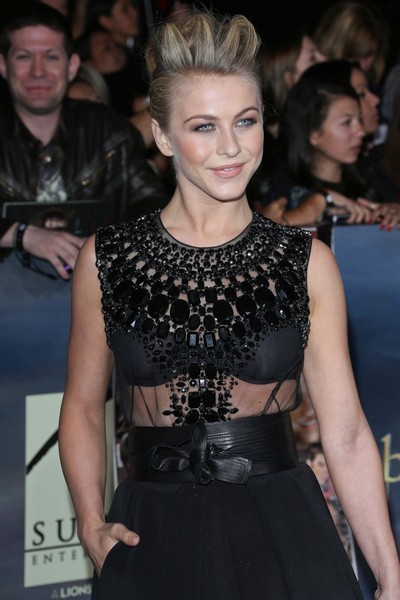 Former "Dancing With The Stars" professional dancer Julianne Hough has opened up to Cosmopolitan magazine about being abused as a child. The dancer-turned actress is the cover girl of the February issue and has revealed she was mentally and physically abused in London while she was a dance student.
Hough, 24, explained: "I was 10 years old looking like I was 28, being a very sensual dancer. I was a tormented little kid who had to put on this sexy facade because that was my job and my life. But my heart was the same, and I was this innocent little girl. I wanted so much love.
"While I was in London, I was abused, mentally, physically, everything... (It got worse) when I started hitting puberty, when I started becoming a woman and stopped being a little girl. I'm a very forgiving person, and I don't want to hurt anybody. What's past is past... (but) you can kind of hear the quiver in my voice... This is the farthest I've ever gotten into (revealing) my London situation.
"I was told if I ever went back to the United States, three things were going to happen. One: I was going to amount to nothing. Two: I was going to work at Whataburger. And three: I was going to end up a slut. So, it was like, I can't go back. I have to be this person."
The actress plays an abused woman opposite Josh Duhamel in upcoming film "Safe Haven." In the film, based on a book by Nicholas Sparks, a woman starts a new life in a small town in North Carolina and finds herself reluctantly attracted to a man who helps her confront her past. It hits theaters on Feb. 14.
Hough has appeared in the films "Footloose" and "Rock of Ages." She is currently dating E! News and "American Idol" host Ryan Seacrest.