Julianne Hough Laughs Off Ryan Seacrest Romance Rumors

Reality TV-turned-country music star Julianne Hough has dismissed reports she's dating Ryan Seacrest - insisting she's only ever met the American Idol host in a professional capacity.

The Dancing with the Stars beauty has been linked to a string of suitors since her year-long relationship with country singer Chad Wicks ended in November, including Kings of Leon rocker Jared Followill and comic Dane Cook. Hough was recently rumored to be romancing Seacrest after the pair was spotted enjoying a dinner date.
 
However, she has laughed off the speculation - revealing they were joined by her manager during their mealtime meeting.
 
She tells OK! magazine, "It's so crazy! I keep hearing these rumors, but I don't know (Seacrest). I know him from interviews. We've had lunch together with people - my manager, and stuff like that."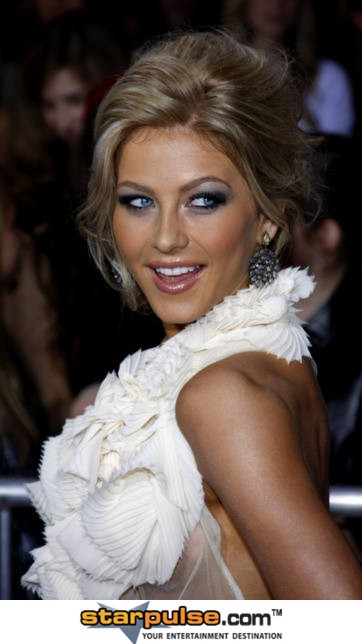 Click Here For More Ryan Seacrest Pictures