Julianne Hough Is Relieved That Her Father Won't See Her 'Rock Of Ages' Lap Dance For Tom Cruise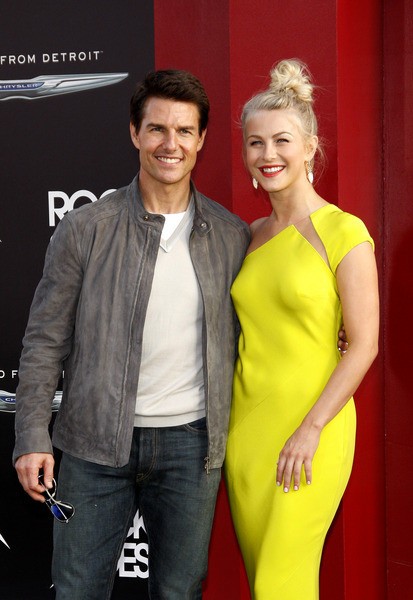 Actress Julianne Hough is secretly glad her saucy Tom Cruise lap dance was cut from their new movie musical Rock Of Ages, because she dreaded the idea of her father watching the racy scenes.

The Footloose star had the time of her life playing aspiring singer Sherrie Christian opposite Cruise's edgy rock star Stacee Jaxx in the film - but many of their more steamy moments together were cut out of the movie.

And now Hough admits she feels lucky to have shared a moment of intimacy with the movie icon without facing any consequence from her Mormon dad Bruce.

She tells Interview magazine, "It was a really great dance-and-vocal number - 'Rock You Like a Hurricane'... It was in the strip club and I gave Tom a lap dance... in a bra and underwear.

"The movie flowed better without it, so I understand why it got edited out, but at the same time, I'm like, 'Wait a minute, I got to do that, and it's not even in the movie?' My father will probably like that scene getting cut out."

Hough previously revealed the racy scene was cut by director Adam Shankman when it tested poorly among preview audiences.

She said, "Apparently mothers didn't like Sherrie Christian after that... It was a little too hot and sexy and steamy."

The actress assures fans the scene will feature in the director's cut of the DVD release.