Julianne Hough & Canadian Hockey Player Spotted Holding Hands In LA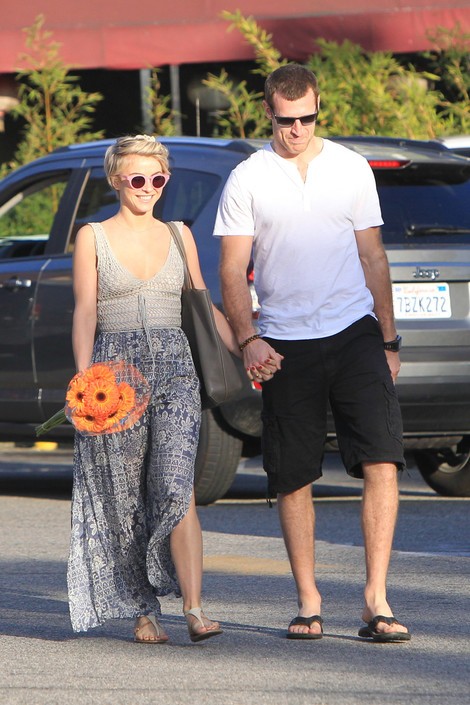 Julianne Hough has moved on from her relationship with Ryan Seacrest and is dating a Canadian hockey player.
The dancer-turned-actress, 25, was photographed walking With Brooks Laich, 30, of the Washington Capitals over the weekend.
The new couple held hands as they walked Hough's dogs around the Studio City neighborhood in California.
The pair were also spotted hanging out on Valentine's Day and stepped out together on Monday to pick up some flowers at Whole Foods Market in Los Angeles.
Hough recently completed filming "Curve" about a young woman who gets trapped in her car after a hitchhiker causes her to have an accident.
Laich grew up in Wawota, a small Saskatchewan town that is home to about 600 people. According to his official website, he stated ice skating at age two and officially began playing hockey at five.