Julianne Hough Apologizes On Twitter For Blackface Halloween Costume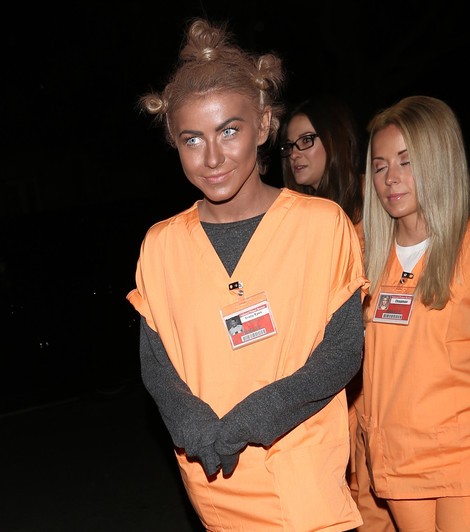 Julianne Hough made a poor judgement call when she picked out her Halloween costume this year. The former "Dancing With The Stars" pro wore blackface for a party she attended in Beverly Hills, Calif., over the weekend, offending many.

She posted an image online of herself and her friends dressed as the women from the popular Netflix series "Orange Is The New Black."

Hough dressed as Crazy Eyes Warren, wearing an orange prison jumpsuit, knotted hair, and an ID badge around her neck. But what really caused a stir was the dark make-up around her neck and face.

Realizing her gaffe, Hough quickly removed the photos from Twitter and Instagram and issued the following statement: "I am a huge fan of the show Orange is the New black, actress Uzo Aduba, and the character she created. It certainly was never my intention to be disrespectful of demeaning to anyone in any way. I realize my costume hurt and offended people, and I truly apologize."