Julianne Hough Apologizes For Her 'Blackface' Costume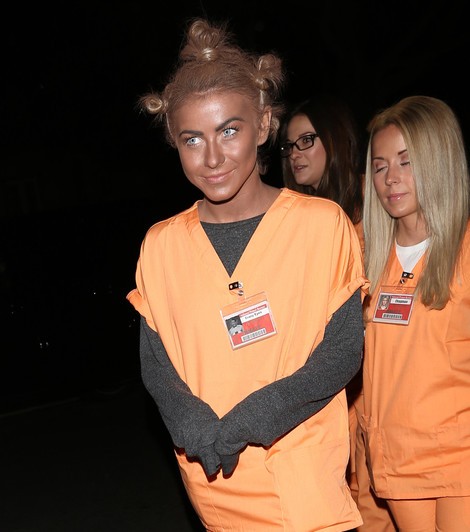 Julianne Hough has issued a groveling apology after she stepped out wearing 'blackface' makeup to a Halloween party in Hollywood on Friday.

The Rock of Ages star provoked a storm of controversy after she dressed up as inmate character Crazy Eyes from Orange Is The New Black and was photographed wearing dark foundation on her face.

Critics slammed Hough for her 'blackface' appearance, with some even accusing her of racism, but she has now taken to her Twitter page to apologize and profess her admiration for actress Uzo Aduba, who plays Crazy Eyes in the comedy series.

The 25 year-old actress writes, "I am a huge fan of the show Orange Is The New Black, actress Uzo Aduba, and the character she has created.

"It certainly was never my intention to be disrespectful or demeaning to anyone in any way. I realize my costume hurt and offended people and I truly apologize."