Julianna Margulies Turned Down 'Lesbian Porn Star' Role

Julianna Margulies was secretly "thrilled" when she was offered a movie role as a "lesbian porn star" but turned down the part for the sake of her young child.
 
"The Good Wife" star was sent the script for the unidentified project after admitting she'd love to take on a job completely different from the hit legal drama in between shooting the series - but the 44 year old didn't expect to be asked to play such a raunchy role.
 
She tells The Hollywood Reporter, "I love the role I play, and I work 10 months out of the year, so the 10 weeks I have off - it's just not worth it to me to do another project. There's been some interesting offers this year because I said, 'Well, if I do anything, it should be really opposite of what I do' - and I got offered a porn movie!"
 
Margulies, mother to three-year-old son Kieran, admits the movie wasn't exactly porn, but the character she was offered was too risque for her liking.
 
She explains, "It's not a porn. James Franco is doing it and attracting all these people. But I was like, ultimately: 'I'm a lesbian porn star going down on women? I can't. I have a child. That's what's being offered to me? I think I'll just keep my day job.
 
"It wasn't that I was insulted by it. I was actually thrilled by it."
 
Margulies failed to identify the project, but Oscar nominee Franco has been cast alongside Heather Graham in upcoming drama "Cherry" about a troubled woman who becomes involved in pornography and drugs.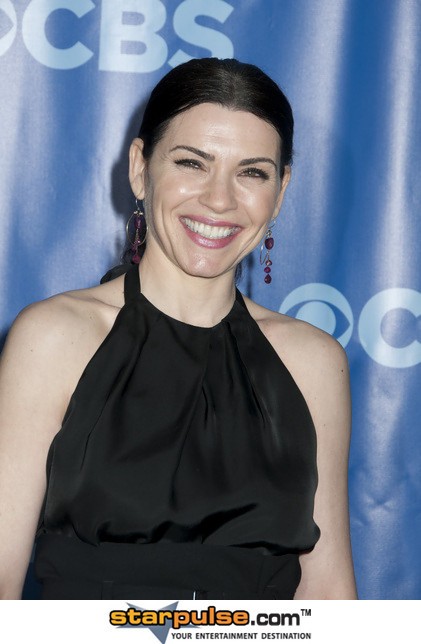 Click for more great Julianna Margulies pictures:
• Reigning Men: Five Favorite Male TV Characters
• 'The Good Wife:' Another Piece of Kalinda's Secret Past and Alicia's Big Question
• SAG Awards Top Moments: Why Was Natalie Portman's Acceptance Speech Censored?