Julian Lennon Still Feels 'Cheated' By His Dad's Death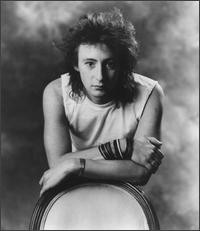 John Lennon's son Julian is still shocked by the circumstances surrounding his famous father's death - because history was "repeating itself in the most awful way."

Lennon left Julian's mother Cynthia for Yoko Ono in 1968, when the lad was aged just five - the same age as Lennon was when his parents deserted him.
And Julian is adamant the Beatles legend's murder 12 years later - on December 8th, 1980 - has chilling parallels with Lennon's own upbringing, because his mother, Julia, died when the musician was aged 17, just as he was reconnecting with her.

Julian says, "I have always felt cheated by my father's death. I was five when he left - and 17 when he was murdered. I was at the stage of my life when I was hoping to get to know him more."

"The same thing had happened to him. His mother left when he was five - and she was killed in a car crash when he was 17, at a point when he was getting to know her. It was history repeating itself in the most awful way."