Julia Roberts's Half-Sister Found Dead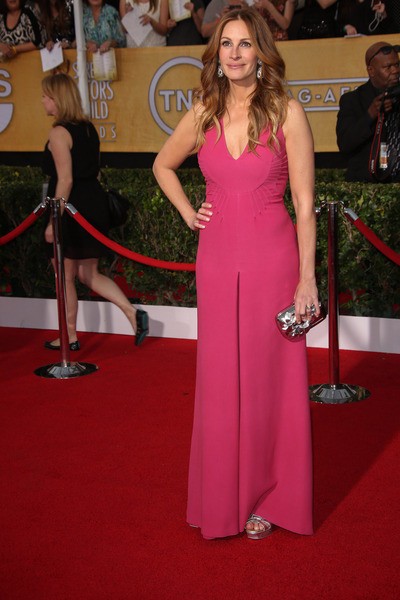 Julia Roberts's half-sister Nancy Motes was found dead yesterday due to an apparent drug overdose.
The 37-year-old was the daughter of Julia's mother Betty Lou and her stepfather Michael Motes. She was the youngest of Betty's four children.
There hasn't been a report of the exact circumstances of her death, but her family has confirmed she most likely died due to drug use. They wrote in a statement, "It is with deep sadness that the family of Nancy Motes... confirms that she was found dead in Los Angeles yesterday of an apparent drug overdose. There is no official report from the Coroner's office yet. The family is both shocked and devastated."
The New York Daily News reports Motes gave an interview last August in which she was described as estranged from her famous sister and alleged Julia teased her about her weight in high school. "When I was in high school and she was an adult, she would just let me know that I was definitely overweight. She would make it quite clear to me and in a not-so-nice a manner."
Motes had said in August she was living with her fiancé, who she planned to marry this May.