Julia Roberts Welcomed Into Hindu Community

A leading Hindu scholar has offered to school Julia Roberts on the history of the ancient religion after the Hollywood star revealed she has converted to Hinduism.

The "Pretty Woman" actress became captivated by the faith while shooting her new movie "Eat, Pray, Love" in India, a big screen adaptation of Elizabeth Gilbert's travel memoir, which sees Roberts travel to the country as part of a spiritual pilgrimage to learn about yoga, meditation and life in an ashram.

She recently told Elle magazine, "I'm definitely a practicing Hindu", adding that she regularly goes to temple to "chant, pray and celebrate" with her husband Danny Moder and their three kids.

Roberts, whose parents are Baptist and Catholic, has been warmly welcomed into the Hindu community by Rajan Zed, President of the Universal Society of Hinduism, and he's willing to answer any burning questions the actress may have.

He says, "She would appreciate rich, diverse and long tradition of Hindu philosophy; and its interpretation of the nature of reality."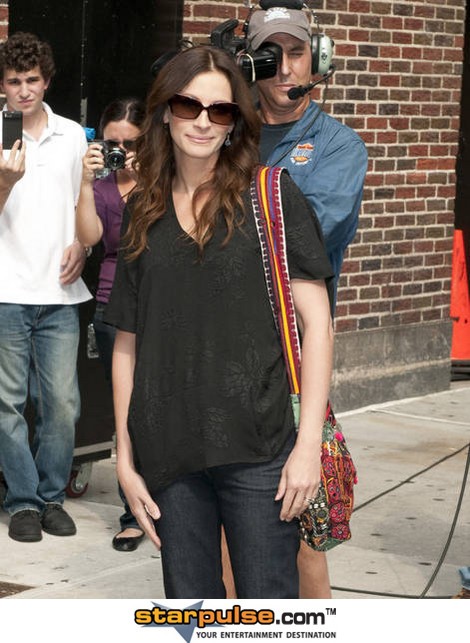 Click for more great Britney Spears pictures: