Julia Roberts Says She's Not Pregnant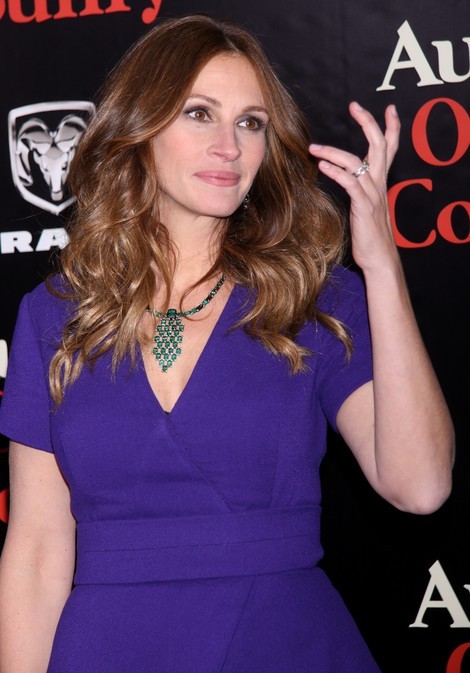 Julia Roberts is not pregnant with her fourth child despite rumors to the contrary.
Last weekend, photographs of the actress surfaced online reportedly showing her trying to hide her stomach with a large sweater.
On Thursday, the 46-year-old appeared on "The Late Show with David Letterman," and when the host asked if there was "any chance" she was expecting, the actress replied, "No."
Roberts has three children with husband Daniel Moder - twins Hazel Patricia and Phinnaeus "Finn" Walter, 9, and Henry, 6.
Roberts stars in the upcoming film "August: Osage County" about a group of women who return to the Midwest house where they grew up, and to the dysfunctional woman who raised them. It hits theaters on Dec. 25.