Julia Roberts Pulls Out Of Public Appearances Following Sister's Apparent Suicide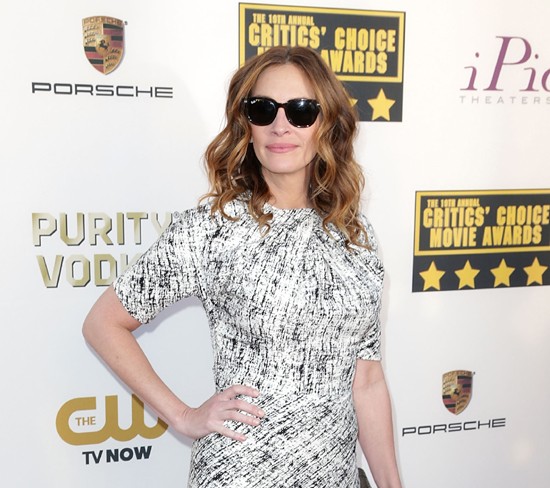 The death of her half-sister has forced Julia Roberts to cancel several awards season appearances. Nancy Motes was discovered dead from a purported drug overdose in Los Angeles over the weekend.

Roberts didn't attend the Academy Awards' Nominees Luncheon in Beverly Hills on Monday as a result of the tragedy. She also skipped a scheduled appearance on "Jimmy Kimmel Live!"
According to reports, Motes, a production assistant, was found dead in a bathtub on Sunday with prescription and non-prescription drugs at the scene.
Los Angeles County Coroner representative Lieutenant Fred Corralis said in a statement: "Nancy Motes was found dead at a residence in the bathroom yesterday, pronounced dead by the LA Fire Department at 2:12 p.m. yesterday. Not sure whose residence it was.
"She was found in a bathtub that had water in it. We're taking it as a suicide, not a drowning. She's being examined today. We are waiting for the doctor to provide his findings.
 
"There were prescription and non-prescription drugs found at the scene. Cannot tell you what those drugs were. The role the drugs may or may not have played is not yet known. The investigator at the scene listed at this point that he is going with suicide and we are waiting for the doctor to finish the examination. We haven't gotten anything yet."