Julia Roberts' Cosmetic Ad Banned In Britain Over Airbrushing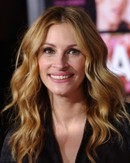 A cosmetics advert featuring Julia Roberts has been banned in the U.K. by officials after a politician complained about the amount of airbrushing used on the image.

The Pretty Woman star appears in a campaign for Teint Miracle foundation by Lancome, which is owned by L'Oreal.

The beauty is seen digitally altered with flawless skin and youthful looks, with bosses claiming the product "recreates the aura of perfect skin."

However, Liberal Democrat MP (Member of Parliament) Jo Swinson complained the commercial gave a "false impression of beauty" due to the amount of airbrushing used to complete the look.

Now, bosses at the Advertising Standards Authority have pulled the ads in Britain after branding the images misleading.