Julia Louis-Dreyfus' Walk Of Fame Gaffe Was 'Spectacular'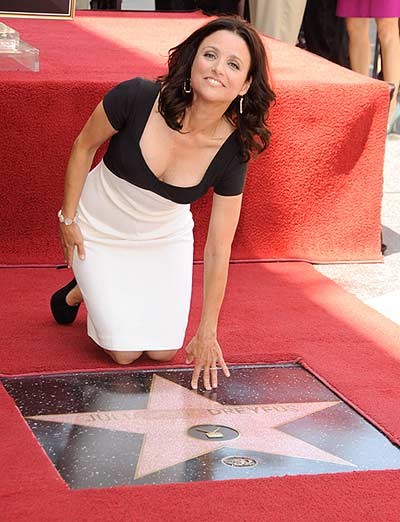 Former "Seinfeld" star Julia Louis-Dreyfus was secretly thrilled when Hollywood Walk of Fame officials misspelled her name on her new pavement star - because the gaffe became headline news all over America.

Hollywood bosses were left scrambling after realizing they got the actress' name wrong on her plaque - just hours before they were due to unveil it at a ceremony on May 4.

Organizers were left red-faced after embossing the tribute with the name 'Luis' instead of 'Louis' and omitting the hyphen between her surnames.

They hurried to create a temporary replacement in time for her dedication ceremony, where the actress laughed off the typo.

A week later, Louis-Dreyfus can't believe the mistake became such a big deal.

She says, "It was absolutely spectacular. I'm not kidding. Julia Luis Dreyfus...! I have to say obviously getting a star on the Hollywood Walk of Fame is spectacular but then to have that happen... It's so funny. It is a gift on top of a gift to have this happen. The press that came after that was so intense, people couldn't get enough of it."

The actress reveals the Hollywood Chamber of Commerce officials only learned about their mistake when a passer-by spotted the gaffe as they were installing the tribute.

She tells talk show host Ellen Degeneres, "Out from the (Hollywood & Highland) subway station walks the copy editor for (TV news network) CNN... and sees them installing it and he goes, 'Ah, guys, you know it's supposed to have an 'O' and a hyphen...' I think that's uncanny. He takes a picture with his cell phone and he's the one who alerted them that morning.

"They tried to... fix it... but it was a little bit funky.

"But it (the story) was on the NBC Nightly News."

Hollywood Chamber of Commerce bosses have promised to refit the sidewalk with a correctly spelled star and they plan to send Louis-Dreyfus the chunk of the 'Luis' pavement as a souvenir.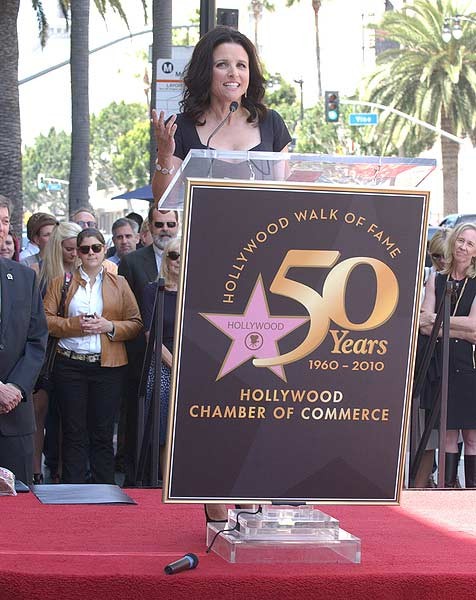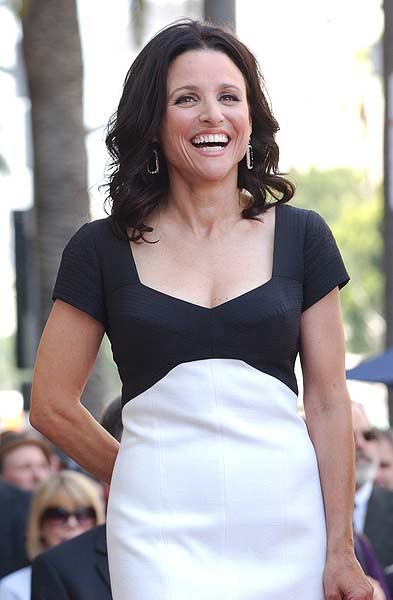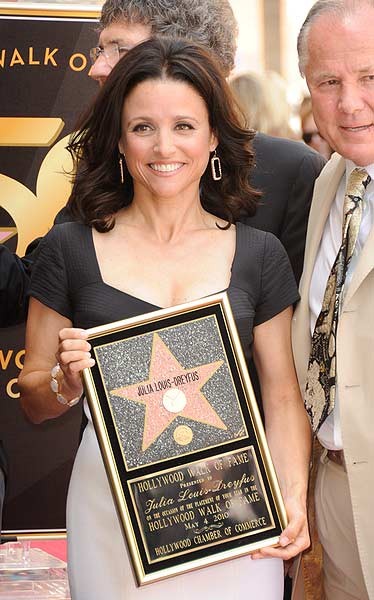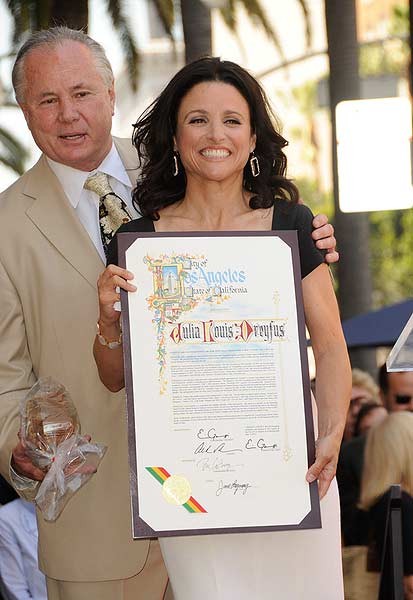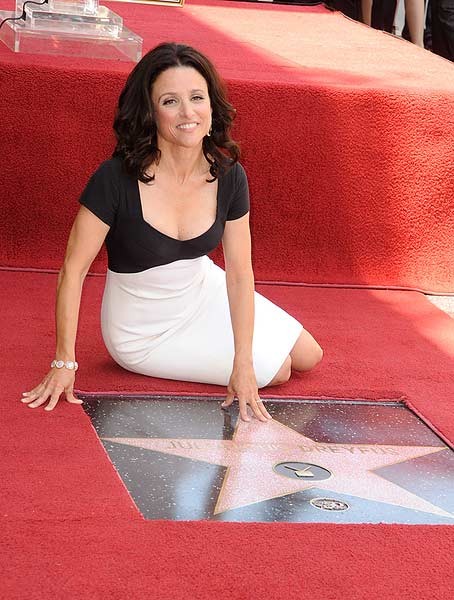 More: Celeb Photo Features | Fashion Photo Features
Click for more great Julia Louis Dreyfus pictures: