Judge Orders Keenen Ivory Wayans To Pay For Canceled Vacation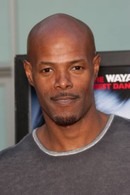 Actor/moviemaker Keenen Ivory Wayans has been forced to pay thousands of dollars for a vacation, despite never taking the trip.

The Scary Movie director booked an expensive trip to South America through a travel agency in January, but bailed out of it weeks later.

According to Beverly Hills court documents obtained by, the star scrapped the trip after the 14-day cancellation window - meaning he was liable to pay a $5,105 penalty fee.

However, after Wayans failed to pay the bill, travel agency bosses filed suit, and earlier this week a judge ordered the star to reimburse the company.