Judge Dismisses Insane Clown Posse's Lawsuit Against The FBI Over Gang Affiliation, Group Plans Appeal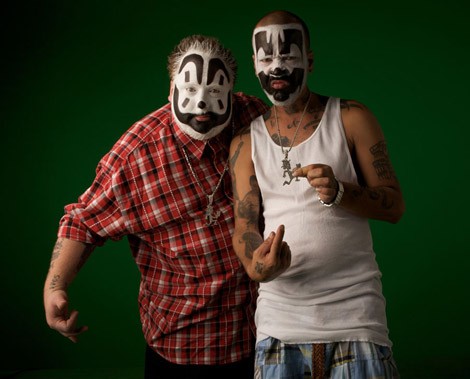 Fans of rap-metal duo Insane Clown Posse will have to deal with being classified as gang members for a little longer.

A U.S District judge threw out a case the duo's members filed against the FBI with on behalf of their fans and themselves back in January, claiming that the Federal Bureau of Investigation (FBI) unfairly labeled its fans, who refer to themselves as "Juggalos," as a "loosely organized hybrig gang" in a report. Four of said 'Juggalos' were included as plaintiffs in the case.

The suit was filed against the Department of Justice (DOJ) and the FBI on by group members Shaggy 2 Dope, real name Joseph Bruce, and Violent J, born Joseph Utsler, back in January in Detroit.

District Juge Robert Cleland dismissed the suit on June 30, saying that the report "does not recommend any particular course of action for local law enforcement to follow, and instead operates as a descriptive, rather than prescriptive, assessment of nationwide gang trends."

The FBI report found that many Juggalos have committed crimes like assaults and vandalism in its report, which ICP claims makes them unfairly targeted by law enforcement and infringes on their First Amendment rights.

"This is not the end. We'll keep fighting to clear the Juggalo family name," said Bruce in a statement via the ACLU. "While it is easy to fear what one does not understand, discrimination and bigotry against any group of people is just plain wrong and un-American."

The group will appeal the Judge's decision.