Judge Dismisses Author's Lawsuit Against John Travolta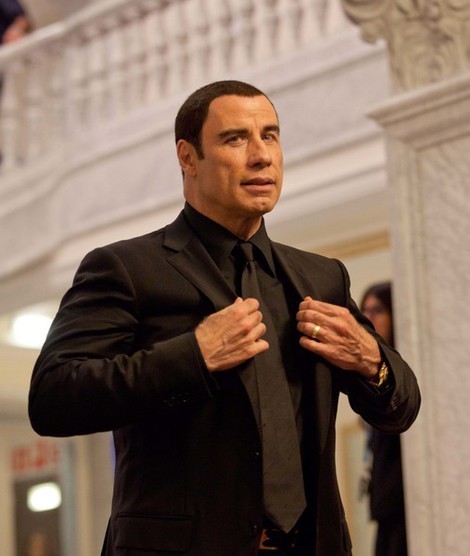 A judge has dismissed a lawsuit by Robert Randolph, the author of "You'll Never Spa In This Town Again," who targeted John Travolta.
In the book, Randolph claims Travolta frequented gay bathhouses.  He then sued the actor and his lawyer for spreading lies about his mental health.
A letter was leaked to Gawker.com, in which Travolta's attorney Marty Singer claimed Randolph had spent time in mental institutions and had brain damage.
In response, Randolph sued for libel, insisting the remarks "sought to disparage... his reputation," and "induce members of the public" to believe Randolph was "an unreliable source."
According to TMZ.com, a judge dismissed the case on Thursday, ruling the letter was a legitimate part of the legal dispute over the book.
 
The judge explained, "Defendant Singer has amply established that he sent the 11/23/10 letter to Gawker Media in good faith and in serious consideration of litigation. As such, the letter is privileged."
Over the summer, three masseurs sued Travolta over sex claims. Last month "Park and Recreation" star Rashida Jones said Travolta needs to "come out" of the closet. She told SpinningPlatters.com, "Come out! Come on. How many masseurs have to come forward? Let's do this.  Big stars need to come out."  She later apologized and said the actor's personal life is not her business.