Jude Law And Sienna Miller To Marry This Summer?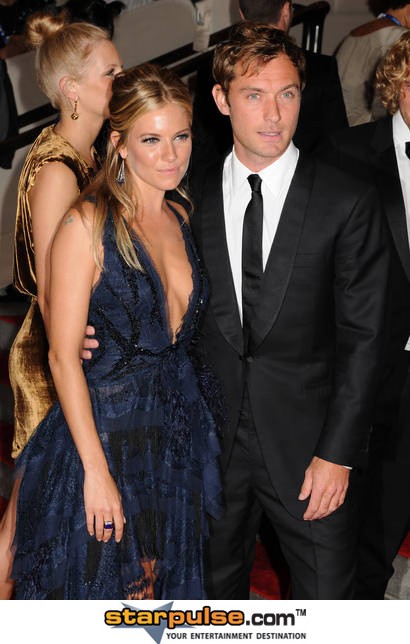 Jude Law and Sienna Miller are planning to make their reunion official - the newly reunited couple is preparing to marry this summer, according to a U.K. report.
The actor made his first public appearance with his former fiancee at a red carpet event in New York City earlier this month - confirming rumours they had revived their relationship after a messy split in 2006.
Miller called off their engagement shortly after Law's alleged affair with his children's nanny was exposed in the tabloids, but the couple is now said to have "put the past behind them" and are planning to go ahead with their long-awaited wedding this summer, according to Britain's Mail on Sunday newspaper.
A source tells the publication, "They don't want to jinx things by talking about it, but they have told their nearest and dearest that they would like to get married in the summer. They have put the past behind them and want to move on. Sienna is also saying that she has some other really exciting news, but she is not saying anything to anyone at the moment."
The insider also claims the couple is planning an initial wedding in Gloucestershire, England before jetting to New York for a second ceremony.
Sienna Miller Photos and Jude Law Pictures