Journey Donates $350,000 To Victims Of Typhoon Haiyan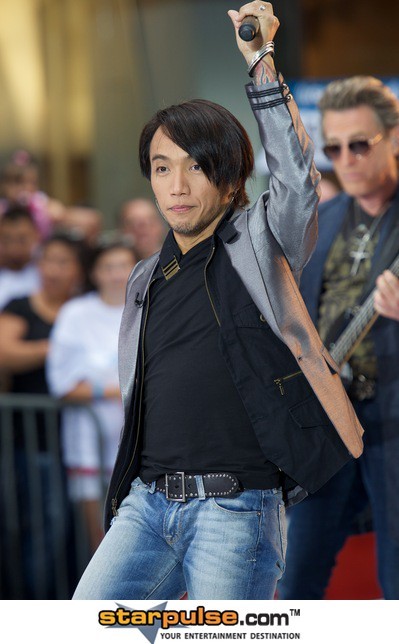 Journey is donating $350,000 to the victims of Typhoon Haiyan in the Philippines. Funds will be used to provide food relief via the United National World Food Program, which will help distribute 1.4 million meals.

Journey's promoter Live Nation Entertanment, Creative Artists Agency and band manager John Baruck are also taking part in the contribution.

The band's singer, Arnel Pineda, is a native of Manila. He was hired to front the group in December 2007 after guitarist Neal Schon saw him on YouTube singing covers of Journey songs.
Pinel said in a statement: "Don't stop believing, help is on the way for the people of the Philippines."

Typhoon Haiyan was the largest storm to make landfall in recorded history. Several thousand people have been declared dead and over 600,000 people have been displaced.

The band encourages fans to help out by visiting wfpusa.org or texting the word AID to 27722 to instantly donate $10.