Josie Maran Gave Birth In Her Back Yard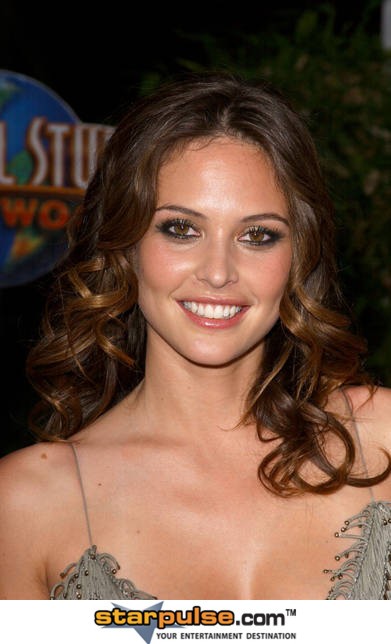 Actress/model Josie Maran gave birth to her new baby girl in her backyard.

The Van Helsing star and husband Ali Alborzi, who are already parents to six-year-old daughter Rumi, welcomed little Indi on July 1, and Maran admits the birthing process was anything but normal - her water broke in the backyard of her Pennsylvania farmhouse, prompting the 34 year old to go into labor in a blow-up swimming pool.

In a blog for People.com, she writes, "I was standing on the stairs in my farmhouse chatting with Ali's mom when my water broke. Instantly I became giggly and giddy with excitement at meeting my new baby. Soon I was sitting in a blow-up kiddie swimming pool in my backyard with my midwives, family, and friends gathered around. My dear husband was in the pool with me, encouraging me, telling me that I was powerful, capable and beautiful...

"My older daughter, Rumi Joon, was dancing around, checking on me, then running off to make me clover crowns. She even came out with a plate of cookies for my guests - always the perfect little hostess.

"When I was struggling, she gave me lots of kisses to help me through... There was nothing but love in the air, and I'm sure that helped Indi make her way into our arms in only four hours."

And the day was certainly full of surprises - Maran thought she was having a boy.

She adds, "At first, we were pretty shocked she was a girl - I had thought I was having a boy! That moment was a beautiful reminder that we don't know or control everything."