Josh Lucas' Wife Battles Cervical Cancer; Doesn't Regret Delaying Hysterectomy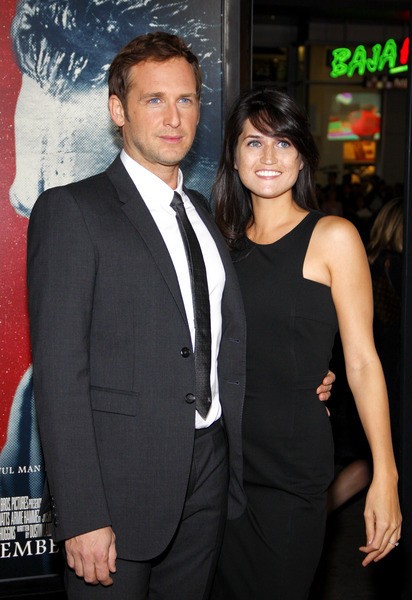 Despite doctors' wishes, Josh Lucas' wife Jessica Henriquez gave birth to son Noah in June after she was advised to consider undergoing a hysterectomy due to cervical cancer. Now that delay is causing her serious health complications.
Jessica's disease has advanced from stage 1A to stage 1B. Treatment at this stage often includes hysterectomy or radiation therapy and sometimes chemotherapy.
Jessica and Josh fell in love in a whirlwind romance that began last year, resulting in marriage in March. She kept the cancer news to herself, and while she was mulling over her options she got pregnant.
 
She told the Huffington Post, "I hadn't thought about children. It wasn't my dream since I was a little girl to have a family, but when a doctor looks you in the eyes and takes that option off the table, it immediately sets something off in you - this motherhood gene."
 
Against doctors' advice, Jessica chose to continue with the pregnancy. "I think that things happen in life that you have to pay attention to," she added.
And Jessica has no regrets.  "I don't for a second regret anything... If the cancer has progressed because I did nothing for a year to contain it or treat it, I don't feel any guilt, and I don't feel like it was a bad decision. Every morning that I wake up with Josh and Noah, I'm even more assured that it was the right decision for me," she explained.