Josh Hutcherson Says He's 'Mostly Straight'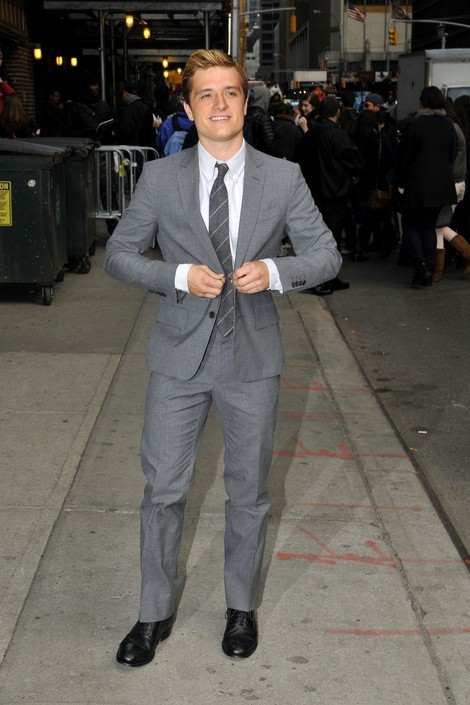 Josh Hutcherson doesn't consider sexuality a black and white issue and believes that it's possible he could be attracted to a man someday.
Even though he considers himself "100 percent straight" right now, he doesn't necessarily believe he will stay that way.
He told Out magazine, "I would probably list myself as mostly straight. Maybe I could say right now I'm 100 percent straight. But who knows? In a f**king year, I could meet a guy and be like, 'Whoa, I'm attracted to this person.' I've met guys all the time that I'm like, 'Damn, that's a good-looking guy, you know?' I've never been, like, 'Oh, I want to kiss that guy.' I really love women. But I think defining yourself as 100 percent anything is kind of near-sighted and close-minded."
Lesbian, gay, bisexual and transgender (LGBT) issues are important to "The Hunger Games" star. Two of his gay uncles died of AIDS, and his mother is an advocate for the LGBT community. In 2012, Hutcherson won GLAAD's (Gay & Lesbian Alliance Against Defamation) Vanguard Award.
The actor has been recently linked to his "Paradise Lost" co-star Claudia Traisac after they were spotted getting cozy in Los Angeles. When Glamour magazine asked about their romance, he explained: "As far as I'm concerned, you're both actors, you understand each other's lifestyle, so it's a very natural thing to have happen."