Josh Duhamel And Wife Fergie Welcome Son, Axl Jack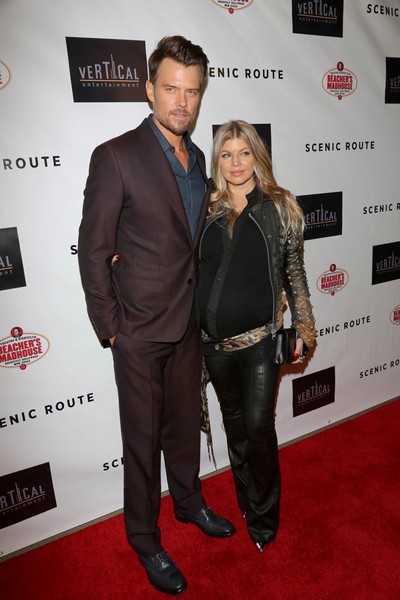 Actor Josh Duhamel and wife Fergie are officially first time parents.

The couple welcomed their first child, son Axl Jack, on Thursday when the Black Eyed Peas singer gave birth via a Caesarean section delivery.

The baby boy weighed seven pounds, 10 ounces at the time of his birth.

The couple recently had dog expert Cesar Millan, aka the Dog Whisperer, come to their house to help prepare their dachshund Zoe for the baby's arrival.

The new mom posted a photo to her Instagram page, writing, "@joshduhamel & I getting our doggie daughter ready for her new brother with @cesarmillan."

The couple was shocked by the dog's behavioral change after Millan worked his magic.

"He shows up and I swear to God, this guy's got special skills," Duhamel said. "Our dog normally barks like crazy every time someone comes to the house. He walks in and Zoe runs right up to him... He just walks right in the house.

"She loves her ball, he bounces the ball, she tries to go get it and play (he commands her to stop) and she stops. And it's really kind of amazing the powers that this man has. I mean I was actually becoming a little submissive myself."

While promoting new film "Scenic Route" last week, Duhamel said in a TV interview that he's both excited and terrified of becoming a dad.

"I'm excited and I'm terrified because I am responsible for this little thing forever," he said.