Josh Brolin Dismisses 'Goonies' Sequel Rumors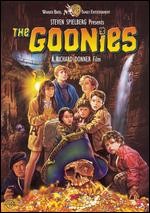 Josh Brolin has confirmed there is a sequel to cult 1985 movie "The Goonies" in circulation, but he doesn't think the film will ever be made.
 
The movie, in which Brolin played Brandon Walsh, was recently voted the 1980s film fans would most like to see remade - and the actor insists that's more likely than a mythical sequel - which really does exist.
 
He says, "I saw ('Goonies' co-writer) Steven Spielberg on the street about a month and a half ago and I asked the reality. I hear there is a script, yes, but there's no talk about doing a 'Goonies' sequel at this very moment."