Joseph Gordon-Levitt Upset With GQ Magazine's Mention Of His Late Brother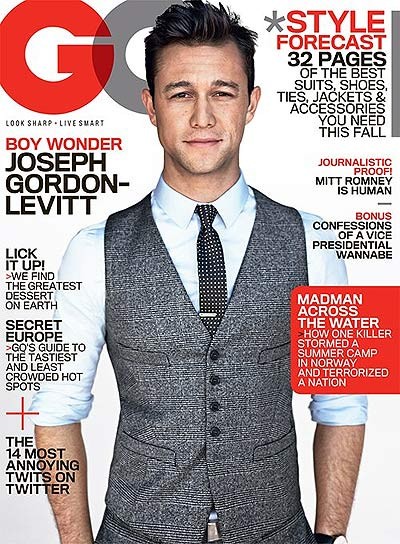 Joseph Gordon-Levitt sounds more like the villain Bane in his new film The Dark Knight Rises when he talks about the future of Hollywood.

The star, featured on the cover and in an interview for the August 2012 issue of GQ magazine, says he foresees big changes in the industry that will affect how movies are made.

"The entertainment business as it has been is not going to be around that much longer. The way it's going is, there's going to be artists, and they'll make their sh*t, and they'll connect to their audience, and you don't need any of the middlemen — the studios or the agents," he explains.

But Gordon-Levitt can't say he's thrilled with the outcome of the interview he did for the issue.

During his chat with writer Amy Wallace, the star talks a little bit about the production company he started with his late brother Dan, who died in 2010.

While Dan Gordon-Levitt's cause of death hasn't been confirmed, the writer infers in her piece that his death was drug related; something that Joseph takes issue with.

"I'm writing this because I have a problem with what their [GQ's] article says about my brother," he says in a post on his Tumblr page.

"I'll be honest, it really made me feel terrible... The 'allegations' to which [Wallace] must be referring were made by a handful of gossip websites. They are factually incorrect according to the coroner's office and the police department. I don't like publicly speaking about my brother's death, but I'm making an exception to correct this irresponsible claim.

"By the way, while I asked the writer not to dwell on how he died, I did say quite a bit about how he lived, and how much he means to me. Dan was a brightly positive, genuinely caring, and brilliantly inspiring person, and I liked the idea of such a wide readership learning about him. My parents and I are disappointed with what the article chose to focus on regarding this sensitive subject."

Joseph Gordon-Levitt also talks about his high school prom (he didn't go) and how he hates that people think celebrities are important. Check it out in the August issue of GQ magazine, on newsstands July 20.