Joseph Gordon-Levitt: Talented & Naturally Likeable

The Golden Globe nominated movie (500) Days of Summer will be released on DVD on Tuesday, December 22. The film's main character, Joseph Gordon-Levitt, may only be 28 years old,
but he has been in Hollywood for almost all of his life and we hope he's not going anywhere soon.

Joseph began acting as a child appearing in several made-for-television movies and a few episodes of Family Ties but made his film debut in Beethoven in the early nineties. In 1994, he was cast in the lead role in Disney's Angels in the Outfield and had a recurring role on the hit series Roseanne for the next few years. Joseph is best known for his leading role in the NBC sitcom, 3rd Rock from the Sun, where he played Tommy Solomon, an alien living on Earth with his alien family. In 1999 he starred alongside an almost unknown actor, Heath Ledger (who he ironically resembles) and Julia Stiles in 10 Things I Hate About You. He was just recently nominated for a Golden Globe for his role as Tom Hansen in (500) Days of Summer.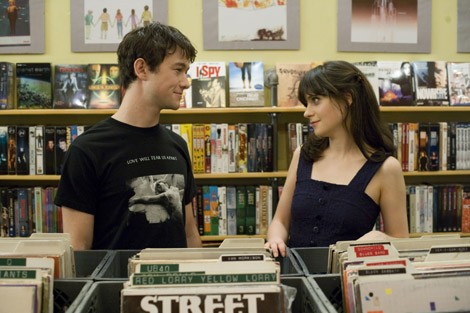 Image courtesy of Fox Searchlight


Although it seems like he is just now reaching his peek, he intentionally took a break from acting in 2000 to attend Columbia University, where he studied French. He attended classes for a few years but didn't graduate and decided to pursue his passion again and do a few independent films like Manic, Mysterious Skin and Brick. Joseph likes to be selective when choosing the films he will be a part of and has been praised for his work by many critics. He is a fresh, talented young man whose career in Hollywood will only get better.

One of the reasons (500) Days of Summer worked so well and was received so well by both critics and fans was Joseph's acting and charisma. He was even compared to the late actor Jack Lemmon by Variety, which is a great honor. He had the privilege this fall to host Saturday Night Live and pulled off the tedious job like a professional. His opening monologue was a singing and dance number remnant of the musical scene in (500) Days of Summer, one of the best scenes in the movie.

Joseph's talent and natural likeability made him a star but just don't call him a celebrity to his face. He has been quoted saying, "The whole concept of celebrity pisses me off. While I'm not a celebrity, it's such a weird concept that society has cooked up for us. Astronauts and teachers are much more amazing than actors." Make sure to pick up your copy of (500) Days of Summer and cross your fingers the film and Joseph will pick up a few awards at the Golden Glove Awards.




See more photos of Joseph Gordon-Levitt here!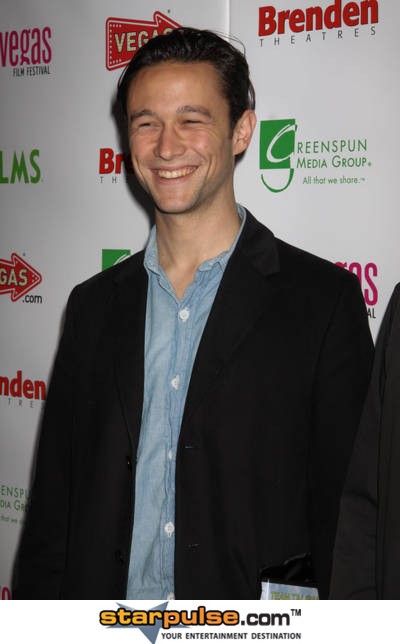 Image courtesy of PR Photos

Story by Erin Demchak

Starpulse contributing writer