Joseph Gordon-Levitt Is Adorkable In 'Sesame Street' Appearance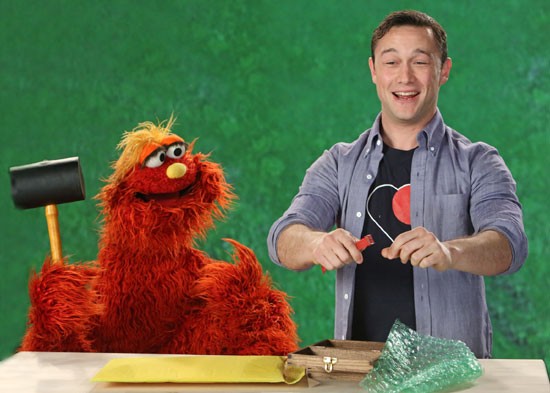 Joseph Gordon-Levitt will be making a guest appearance on "Sesame Street" on Thursday, Feb. 14.
The actor will appear with muppet Murray for a "Word of the Day" segment to help educate kid viewers on the definition of "reinforce."
Gordon-Levitt has appeared in films such as "Lincoln," "Inception," and "The Dark Knight Rises." In less kid-friendly news, the actor recently decided to remove a racy sex scene from his directorial debut "Don Jon's Addiction" to make sure the movie lands an appropriate age rating.
The film premiered at the Sundance Film Festival in Utah last month and is set for a summer release.  He also will play Johnny, an egotistical gambler, in "Sin City: A Dame To Kill For."
Check him out below:
Other celeb guests this season include Jon Hamm, Matt Kemp, Joseph Gordon Levitt, Melissa McCarthy, Paula Patton, Amy Ryan, Donald Glover, Kareem Abdul Jabar and Bobby Moynihan.