Jose Canseco Pulled Over With Diaper Wearing Goats In The Back Of His Car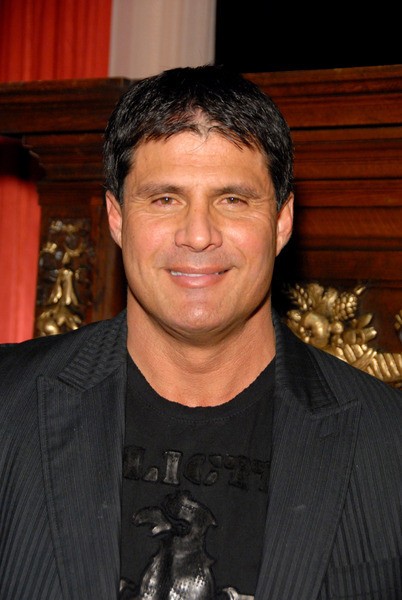 On Wednesday, former Major League Baseball player Jose Canseco had some explaining to do when the police discovered two goats wearing diapers in his car.

The 49 year-old ex-athlete had been on his way home in Nevada with model girlfriend Leila Knight when their vehicle was pulled over by traffic officers.

Unknown to the cops, Canseco had two strange passengers onboard, a pair of farmyard goats wearing diapers to stop them from soiling the back seat.

It turned out Canseco and Knight had collected the beasts from a sanctuary to re-home them at their property.

Uploading a snap of animals with a police cruiser visible through his back windscreen, Canseco wrote, "Just got pulled over with goats in the car. The cop laughed at our poor goats. Awesome. They will join our zoo of 4 dogs and tortoises."

Fascinating Fact; according to Wikipedia, in 2012, Jose campaigned to become the Mayor of Toronto, Canada. His slogan was Yes We Canseco, a play on Barack Obama's Yes We Can slogan.  So Torontonians, It could have been much worse.