Jordin Sparks Talks 'Sparkle' & Getting The Chills Watching Whitney Houston On Screen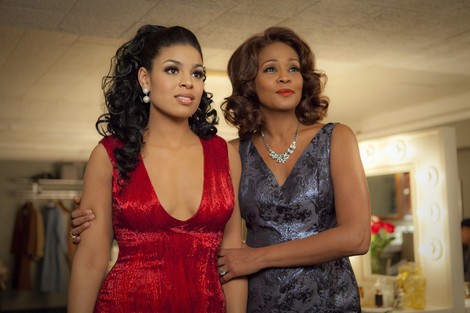 "Sparkle," starring the late Whitney Houston, hits theaters this weekend, and co-star Jordin Sparks has opened up about working with the famous songstress.

The former "American Idol" star told the Washington Post, "I read the script and fell in love with it. I related a lot to Sparkle. She's a girl with a dream, and she's gonna do whatever it takes to get to the top."

Sparks won the sixth season of the FOX singing competition and made the change to acting when her music career faltered.

"Sparkle," a remake of a 1976 musical, centers on a gifted Motown who vocalist (Sparks) who finds her dreams of stardom beginning to unravel due to family turmoil. Houston plays her mother.
Houston died in a hotel bathtub in February 2012 after battling drug addiction for many years. In one scene in the movie, Houston's character gets angry that Sparkle and her sisters secretly started a girl group. "Was my life not enough of a cautionary tale for you?" her character asks.
Looking back, Sparks was emotionally impacted by the scene. "Watching the movie now with her not here, it holds even more weight," she said. "I just got chills thinking about it."
"Sparkle" hits theaters on Friday, Aug. 17. Derek Luke, Mike Epps and Tika Sumpter also star.