Jordin Sparks Opens Up About Filming 'Sparkle' With Whitney Houston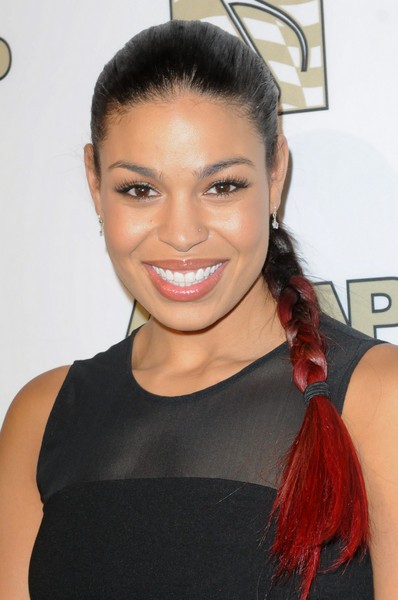 Singer/actress Jordin Sparks cut herself off from friends for two months after the death of her Sparkle co-star Whitney Houston as she struggled to come to terms with the devastating news.

The No Air hit-maker grew close to Houston while shooting the new rags-to-riches story last year and Sparks was preparing to hit the red carpet with the soul superstar at Clive Davis' pre-Grammys party in Hollywood in February when the icon was found dead in her Beverly Hills hotel room.

Recalling the horror of the night Houston died, she says, "I was about to go change into my dress and there was a knock on the door. It was my publicist, who told me, 'Whitney's gone.' I said, 'What do you mean? Did she leave the hotel already?' And she said, 'No - Whitney's passed.'

"I was so shocked I couldn't even move. I didn't know what to do. I didn't go to the Grammys (pre-party) that night, and I cancelled a lot of appearances after that. I didn't want people asking me about her. I just didn't think it was my place to say anything."

Sparks isolated herself and lay low for weeks as she mourned the tragic loss, and she admits she is full of sympathy for Houston's daughter Bobbi Kristina and her mom Cissy as they continue to deal with the legend's passing.

She tells the New York Daily News, "I ended up being secluded; I cut myself off for a couple of months. I was just crying, I was so devastated. And I'd only known her for the two months we worked together. I can't imagine how her family and friends who had known her for a long time felt. She was very loved."
"I was somebody who had listened to Whitney's music and tried to emulate her. So to get to work with her in this intimate setting, to do scenes where we were yelling at each other, and then holding hands with her... I just loved her."