Jordin Sparks Flaunts Her New Figure In A Purple Bikini For The August Issue Of Shape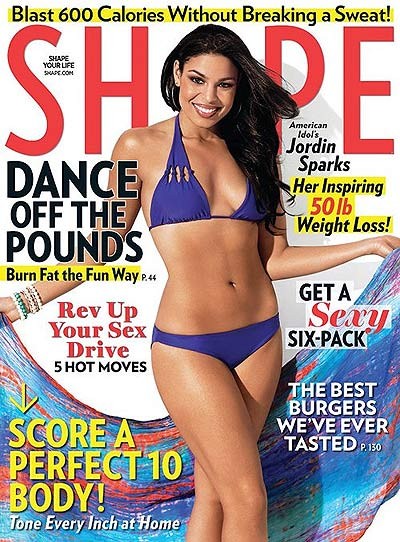 Jordin Sparks is set to make her big screen debut in the remake of 1976 musical drama Sparkle next month; and to help keep the buzz going for the film she's showing off her hot new figure on the cover of the August issue of Shape Magazine.

The American Idol winner is set to play the title role in the film, about a Motown singer whose dreams of being a star become affected by family turmoil. The late Whitney Houston makes her final film appearance in the movie, as Sparkle's mother. Derek Luke also stars, as her manager Stix.

Jordan talks about her weight loss and the big changes she's made in her life to get into better shape.

"I just wanted to be healthy," she explains. "I remember thinking, 'I'm in my prime. I should be happy and fit.' That was the moment I decided that changes needed to be made."

Realizing she had a long road ahead of her, Jordin says she was "barely working out" and that her diet was "a mess."

"I had to address when, what, and how much I was eating," she says.

She says that, so far, the results are "awesome."

See more of Jordin Sparks in the August issue of Shape magazine or at Shape.com.

Her new movie, Sparkle, hits theaters August 17.