Jordana Brewster Shows Off Her Long Legs In Short Shorts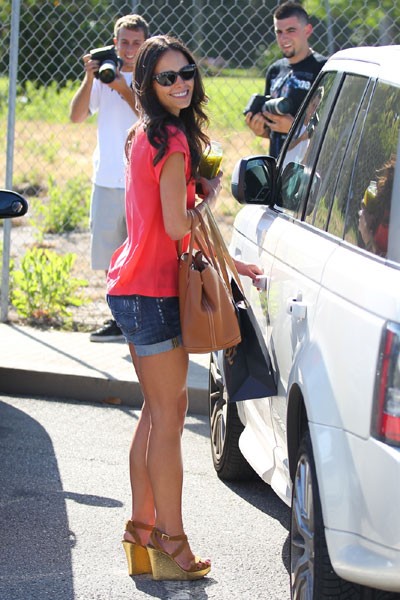 We spotted "Fast Five" beauty Jordana Brewster in jean shorts leaving the Madewell store in Beverly Hills yesterday. The actress, holding onto a smoothie, left in her white Range Rover.
"Fast Five," which also stars regulars Paul Walker and Vin Diesel and newcomer Dwayne Johnson, took in $83.6 million over its opening weekend last month to score the biggest debut in the franchise's history.
Jordana is starring in the screen adaptation of "Dallas." The story focuses on the offspring of bitter rivals and brothers JR and Bobby Ewing, who clash over the future of the Ewing dynasty while the fate of Southfork itself weighs in the balance.
The film is expected to hit theaters in 2013.
See more photos of Jordana here!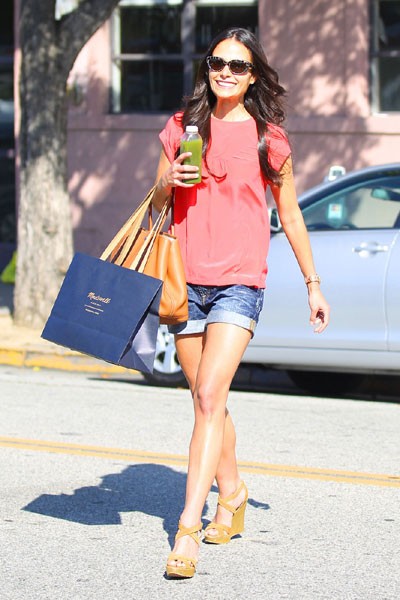 • Review: Despite A Couple Of Speed Bumps, 'Fast Five' Never Runs Out Of Gas!
• Review: Lin's 'Fast Five' Is Furiously Long
• 'Fast Five' An Engine-Roaring Success