Jonny Lee Miller To Play Sherlock Holmes In 'Elementary'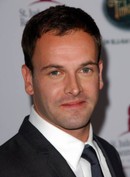 Trainspotting star Jonny Lee Miller is to follow in the footsteps of Robert Downey, Jr., Benedict Cumberbatch, Basil Rathbone and Rupert Everett after signing on to play Sherlock Holmes in a new TV drama series.

Miller, who was briefly married to Angelina Jolie, will lead the cast of Elementary - a modern take on Sir Arthur Conan Doyle's famous London sleuth.

In the series, which is loosely based on Cumberbatch's hit British show Sherlock, Miller - as Holmes - will solve cases and fight crime in New York City, according to Deadline.com.