Jonas Brothers Talk Miley Cyrus, Twerking, Gay Rumors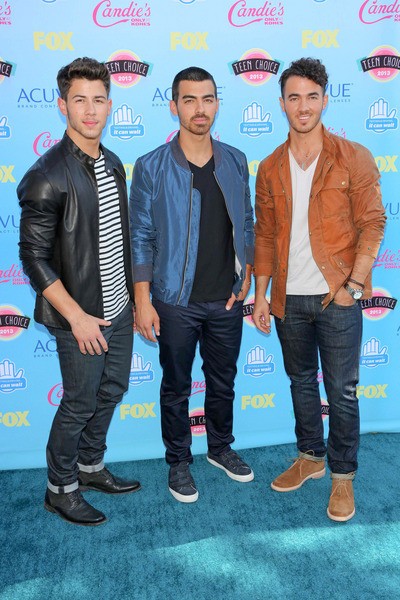 Plenty of things have happened since the Jonas Brothers released their last single in 2009. While talking to Out Magazine, the trio of brothers revealed their thoughts on Miley Cyrus, twerking, and rumors they are homosexual.
When asked about Miley Cyrus' infamous VMAs performance, Joe wasn't a huge fan. "It wasn't my favorite performance of hers. I think that there's one way of saying you've grown up, and there's another way — I think that's her way."
Ex-boyfriend Nick was positive about the show, saying, "She's smart. She's very smart. We've always known that about her. She'll always be successful. [The performance] was funny — I was laughing."
The three were also asked about Joe's ex Demi Lovato, who asked for a halt to twerking. Joe disagreed, saying, "I'm great. I'm with it. Bring it on. I'm a fan. I just think it's appropriate for the right people. Not everyone can twerk."
Nick offered, "I'm against it. I've just reached my limit. It's just done. It's too much." Kevin was undecided.  "I'm straight down the middle. The right amount at the right time."
As for rumors about some of them being gay, Joe said, "We have a lot of gay friends and gay fans. It's a boy band stereotype; people assume, but we don't take offense."
Nick added, "Prior to us being a band, I was a super theater geek. I loved theater and I still do, and I care about fashion, and I care about a lot of things that I feel like stereotypes are attached to."
You can read more of the interview on Out's website, as well as watch a behind the scenes video of their photo shoot.