Jonas Brothers Spark Break-Up Rumors After Canceling Tour And Deleting Twitter Account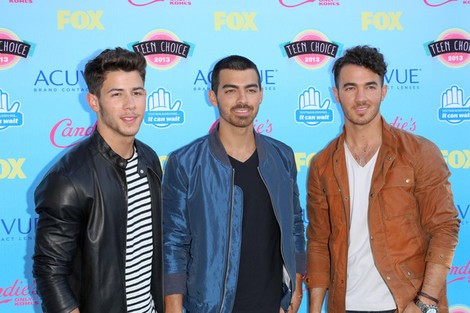 It was over before it even restarted. The official Twitter account for the Jonas Brothers was deleted late last night following the news they wouldn't be touring as previously planned.
The sudden departure from social media has people wondering if the brothers are done making music together - for good this time. It was reported poor ticket sales were to blame for the tour's cancellation, but others claim it stemmed from a deep rift between the brothers when it came to their musical direction.
Meanwhile, a nasty rumor claims Joe Jonas had to secretly go to rehab for a heroin addiction. Last Thursday Joe was reportedly spotted with the CEO of a nearby rehab facility. The blame was placed on his model girlfriend Blanda Eggenschwiler for introducing him to the drug. His alleged drug addiction was tied to the cancellation of the tour, with several outlets assuming they delayed their trip so he could recover and get sober.
A source told Entertainment Tonight the rehab rumors aren't true. Whatever the cause, there's no tour and no Twitter handle for the band.