Jonas Brothers Launch Teen Website
Pop trio the Jonas Brothers have become the latest stars to launch their own celebrity website to offer teen-friendly entertainment to fans.

Brothers Kevin, Joe and Nick have teamed up with bosses at AOL and launched Cambio.com on Tuesday. The site relies heavily on content featuring the trio and other pop acts including Demi Lovato and the Wonder Girls.

A spokesperson for AOL tells Variety, "We have tons of content in development, reality and scripted. We're treating it less like an online portal and more like a network focused on teens and young adults."

Celebrity websites have become a trend in recent months. Earlier this year, Alicia Keys launched her female empowerment website IAAS.com (I Am A Super Woman), while hip-hop mogul Sean 'Diddy' Combs went live with DiddyBlog.com last month, to promote and publish positive news.
 
Teri Hatcher and Gwyneth Paltrow also have their own lifestyle websites, GetHatched.com and Goop.com respectively, which offer hints and tips to reader.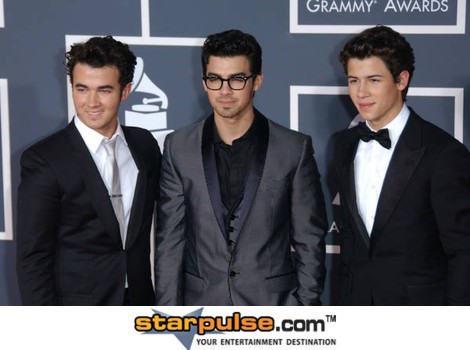 Click Here For More Jonas Brothers Pictures