Jonas Brothers Host Live Video Q&A Today At 4:30pm (EST)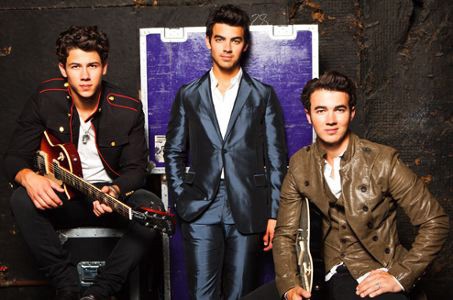 With three albums that reached the top five of the Billboard 200 chart and nearly 1.7 million Twitter followers of @Jonasbrothers, the Jonas Brothers really need no introduction. We know there are millions of diehard fans out there wondering all kinds of things about them, so Billboard is hosting a video Q&A today (May 19) at 4:30 pm EST sharp, which will feature the Jonases answering your burning questions. Ask what you want to know by tweeting your questions to @billboarddotcom using hashtag #bblivechat. Bookmark this page; the Livestreamed video chat will appear.

Don't be shy with your questions. Tweet questions early, tweet questions often. The Jonas Brothers have a ton going on. They just announced a world tour that'll hit three continents this year. The trek, which features Demi Lovato as the opening act, will find the guys playing their own massively popular tunes as well as tracks from "Camp Rock 2: The Final Jam," which premieres on the Disney Channel on Sept. 3.

''We've had the opportunity to go and do things, dreams of ours that we've been able to fulfill," Nick Jonas told Billboard recently on camera.

"I think that this time has drawn us closer as brothers, made us stronger, and we're looking forward to another great year."

Indeed.
Click for more great Jonas Brothers pictures: