Jonas Brothers Confirm Split: 'It's Over For Now'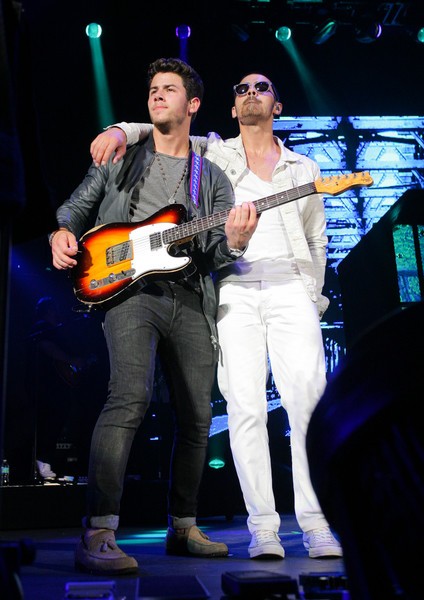 Recent speculation that the Jonas Brothers are splitting up have officially been confirmed.

Two weeks ago, brothers Kevin, Joe and Nick Jonas canceled their North American tour just days before it was set to begin.

Band spokesman Jesse Derris told People magazine that the three were having difficulties seeing eye-to-eye, which caused "a deep rift with the band" and a "disagreement over their music direction."

The band has since deleted its Twitter page and nasty rumors that Joe Jonas is battling a heroin addiction were started and blamed for the tour cancellation.

Kevin, Joe and Nick have now confirmed that they've split -- at least for now.

"It's over for now," Kevin told People.com on Tuesday.

"It's really hard to say 'forever'," adds Nick. "We're closing a chapter, for sure."

"It was a unanimous decision," said Joe.

The three held a meeting on October 3rd, when Nick brought up his concerns over the group's musical direction.

"I was feeling kind of trapped," he told People. "I needed to share my heart with my brothers."

The brothers regrouped in the summer of 2012, selling out their first gig together in three years in just minutes. They recorded some new material for a planned fifth album, "V", which is due later this year; however, it's unknown if the record will be scrapped in light of the band's decision to call it quits.